An empowering book study group that offers principles and practices to support you to be a "conscious conduit" of the energy of money
What: A 2-month/8 session online book study of Maria Nemeth's The Energy of Money: A Spiritual Guide to Financial and Personal Fulfillment
Who: People who are ready to shift their relationship with money from scarcity and stress to abundance and ease
When: Next group TBD (please email alyssalynes@gmail.com with interest in future groups)
Previous group example: Weekly on Thursdays from 9-11 a.m. PST/12-2:00 p.m. EST starting Thursday, April 16 and completing Thursday, June 4
Where: Zoom (details provided upon registration)
Why: To gain the tools to observe and shift your relationship with money so that you can achieve personal life goals and enjoy financial abundance and success
Led by: Academy for Coaching Excellence-trained life coaches Rachel Fryke and Alyssa Lynes
Price: Donation-based (pay what you can at the end of every session, with no one turned away!) + cost of book
What if we saw COVID-19 as an opportunity to shift and empower our relationship with money for good?
Over these last few weeks, life has changed for all of us. Has that change come with moments of overwhelm and anxiety for you? Does your financial situation leave you experiencing stress and scarcity? Are you interested in seeing another way forward?
As coaches, we know that shifting from overwhelm, anxiety, and scarcity to ease, clarity, and abundance is a skill we can practice with the right support. Due to the uncertainty of the months ahead, many of us are turning our attention to our finances. Let's use that collective shift in attention for good! Join us for an 8-week journey to intentionally observe and change your relationship with money so that you can achieve personal life goals and enjoy financial abundance and success during and beyond this current global disruption/transformation.
We're offering this study to give you foundational principles and practices to be a "conscious conduit" of the energy of money — and beyond! You might be surprised to find that when you shift how you're showing up in one area of your life, the rest of your life changes as well! This book study will support you to uncover the stories that have been getting in the way of financial and personal fulfillment, defuse your fears about scarcity, consciously focus your money energy, and develop and stay on a clear personal path to abundance. And the best part? We'll do it together, in a supportive and empowering community.

Who are we and why are we offering this group?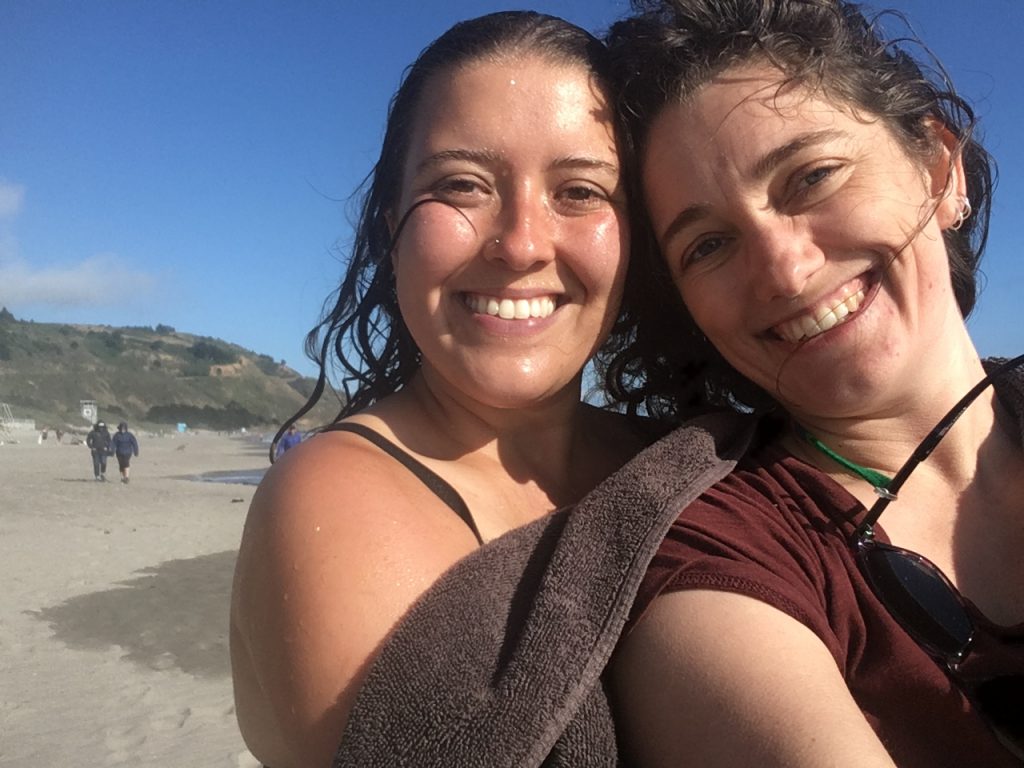 When we met through our training with the Academy for Coaching Excellence, we immediately bonded over our love of community, support, being visionary educators, engaging in life-long learning, and showing up in our lives in ways we're truly proud of. Throughout our friendship, we've supported each other to use the energy of money mindfully. (Currently, we're meeting for weekly budgeting and business planning co-working sessions!) At the onset of COVID-19 and the resulting quarantines, we asked each other how we could support ourselves and our communities to navigate through the uncertainty with ease. We're offering this group because we see moments of change and crisis as opportunities to tell the truth about what's really important to us and to take courageous action. As entrepreneurs, we know the importance of being "awake" to our relationship with money. We've both had our own "financial freakouts," and were able to use the principles and practices offered in The Energy of Money to move through challenging situations with clarity, focus, ease, and grace. We'd love you to experience that too.
Why brunch?
Is it just us, or can talking about money seem a little serious or stressful? We hear you, and we're offering one of the best ways we can imagine to diffuse that "seriousity": sharing brunch! We've scheduled our book study to take place during that magical brunch window in which fabulous people, good food, and possibility come together. Throughout our friendship, Rachel has been living on the West Coast and Alyssa on the East Coast. It's likely we'll have people from across the United States. Depending on where you are, you can eat breakfast, lunch, or combine them into brunch! 🙂
We invite you to grab a cup of coffee or tea, a tasty brunch treat, your laptop, and your copy of The Energy of Money and join us for a relaxed, down-to-earth discussion amongst friends about shifting our relationship with money for good.
What is the book?

The Energy of Money: A Spiritual Guide to Financial and Personal Fulfillment by Maria Nemeth (the founder of our coaching school) clearly articulates the core tools and principles of our coaching model. This incredible book is filled with wisdom and practices that have changed thousands of lives. By studying the book with us, we'll help you implement what you're learning, so you can apply the tools in your life and produce great results. The Energy of Money is grounded in principles found across spiritual and secular traditions, from ancient wisdom teachings to the latest research in neuroscience. During this study, we will cover the entire book, and ask that you read it along with us between sessions. Before we begin, please purchase online from your favorite local/independent bookstore (it's also available in Kindle form).

Interested? Fantastic. 🙂
Complete this registration form or schedule a 15-minute call with Rachel where she'll answer your questions, support you to see if the group is a fit for you right now, and share everything you need to sign up.