Swiping Up: Elevate Your Vision to Attract The Romantic Partnership You Want
A 1 Week Guided Interactive Journey with Life & Relationship Coach, Alyssa Lynes
1 week/ Less than 30 minutes a day

2 short videos a day with Skills and Interactive Exercises guided by Life & Relationship Coach Alyssa Lynes
In this Journey, you'll be inspired to go deep and clarify what's most important to you in a romantic partnership. We'll explore how to overcome worries and feelings of being stuck or tired of the searching game. We'll use a variety of tools including writing, discussion, meditation, and simple movement to explore new possibilities. You'll leave with a clear, practical and inspiring vision. You'll be ready to radiate what you are looking for, take action, and soon meet someone who's vision aligns with yours.
Swiping left and right means being stuck reacting to the rules set out in someone else's relationship game. 
Attracting endless mismatches can be emotionally frustrating and exhausting.
What would it be like for you to create your own relationship adventure; one filled with joy, as you Journey to find your romantic partner? Let's get crystal clear on what you truly want in your romantic partnership. Swiping up means crafting an elevated vision of what you want and then attracting the person who is ready to join you in that fulfilling life together.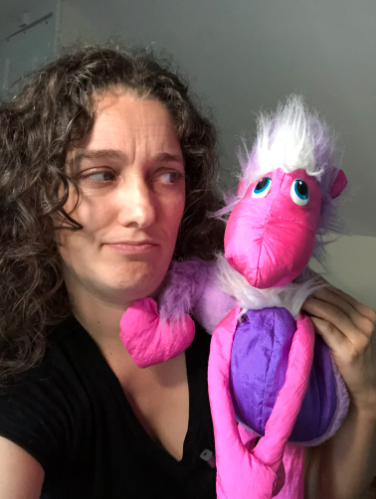 This is a Journey for people who are ready to overcome some of the following barriers and are ready to explore new perspectives on love and life:
It's embarrassing to ask friends and let people know I'm looking for romance.

Romantic relationships should just magically happen with sparks flying and little effort.

It's hard to find a partner in an increasingly digital world.
Dating apps = sleezeballs.
I should find 100% of what I need inside my relationship.
Writing a vision is boring, dry and businesslike – relationships should happen spontaneously.
I have to be a certain way to attract my partner.
How much time does it take?
15-25 minutes a day.  I suggest setting aside 30 minutes a day for 1 week.
You'll receive an email each morning with the links to your daily videos.
Watch the Reflection Video (Instructional)
Watch and Participate in the Practice Video (Interactive).
You spend 15 – 30 minutes a day for 1 week to complete the journey.
Send in your Completion Survey to receive a free Coaching session with Alyssa.
1 daily email with links to videos
1 daily support email
7 reflection (instructional) videos
7 interactive (practice) videos
1 completion survey
After you complete the course and survey you will receive a free Coaching Session. 
This video journey was created with this 7 day structure to support a consistent learning and accumulation of ideas that you pull all together on the final day.
Many of us have started something and then put it down half way. 
What would it be like to have 30 minutes set aside for yourself for a week and finish this with no stress?  That is what I want for you.
Before you begin, ask yourself:  Is there any extra support that you could put in place to complete this with ease? Is there a set time, to tell your friend you are doing this, to set a reminder alarm, to find childcare, to always be set up with your yoga mat, a candle and a cup of tea at 9:00am?
It is recommended that you stick to the rhythm of each day in order to complete it.  You watch each video in order. Each day has an instruction video and a practice video totalling 15-25 minutes all together.
Ideally you watch the Instructional video and then the Practice video each day.  Feel free to go at your own pace and also get the support you need to complete the journey with ease and satisfaction.  On the final day you will take all the pieces you've created during Day 1-6 and pull it all together to complete your unique and inspiring vision.  Enjoy the journey!!
What happens when I've finished?
When you finish the 7 days, send in your completion survey and you will receive a free coaching session.
You will celebrate your vision and look together at what is next to put it all into action with all the support you wish for.
Alyssa has always loved people.  She coaches big-dream creatives to take action & lovers to show up to their relationships in ways they are proud of.  She is a certified life coach from the Academy for Coaching Excellence.  Alyssa facilitates online groups around topics concerning money, family, love and sex and supports folks to show up in ways they are proud of.
Alyssa is published in the book Getting Along: Skills for Life-Long Love.  She co-directed Five Ways In, a documentary that follows five people through their unique transformational journeys in a dance festival. Alyssa is a traveler, dancer, and teacher (MSed) who is passionate about communication, intimacy and creative expression.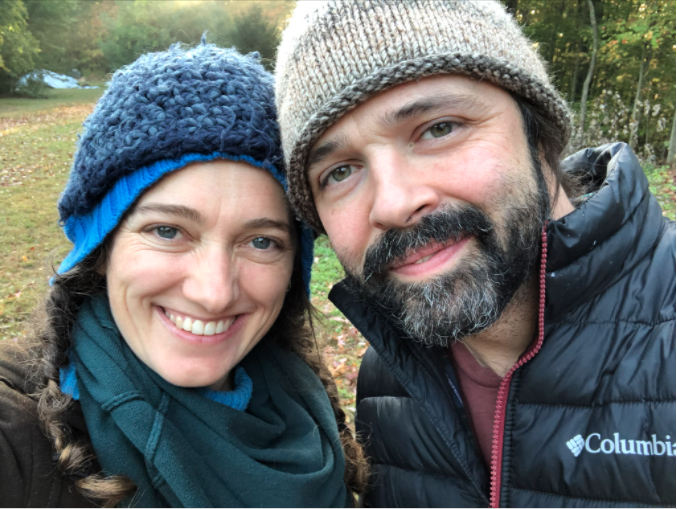 Her current partnership story:
Alyssa believes in possibility.  It was the start of a Pandemic. She was mourning the recent end of a previous partnership. She had traveled around the world and tried out many versions of relationships.  At this moment in time she was certain that the next partner must desire to become a parent soon.  She got back on the dating apps and received a text message.  Within the first 2 minutes of writing back and forth she had asked about parenting.  It didn't seem like the right time AND it also seemed too aligned to let go so … They dated virtually for 6 weeks due to Pandemic community care decisions.  When they finally met they had talked already for around 150 hours and had their first date quarantined alone in a cabin in the woods with his dog for 3 weeks!  They are now expecting their first child and so grateful for the clarity they felt in their visions that enabled them to dive in regardless of all the outside circumstances.
I am invested in supporting a diverse group of clients.  I have coached people from the following categories and am open to more: LGBTQ, POC, Genderqueer, Neurodivergent, and Differently Abled.  I invite you to provide me with feedback when you see possibilities for my practice to become more inclusive.
Please choose the financial stretch that will support you to commit fully to this journey as well as not create a financial hardship. 
By paying at a higher level you help me be able to support a wider range of people coming from various
economic situations.