An empowering group that offers principles and practices to support you to live a luminous life 🌞💡✨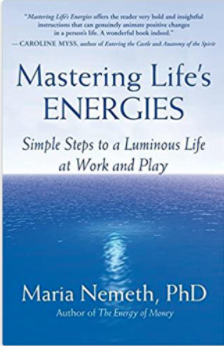 What: A 2-month/8 session online book study of Maria Nemeth's Mastering Life's Energies: Simple Steps to a Luminous Life at Work and Play
Who:
People longing to live their lives gracefully and purposefully.
People interested in life coaching or considering hiring a coach of this modality.
People eager to learn with the support of structure & community.
When: TBD – likely to start end of February 2022
Weekly on Wednesdays from 3-4:30PST/4-5:30MST/5-6:30 CST/6-7:30 EST starting Wednesday, February 2 and completing Wednesday, March 23rd.
Where: Zoom (details provided upon registration)
Why: To gain the tools to observe and shift the ways you are being and acting in your life so that you can achieve personal life goals and contribute purposefully with clarity, focus, ease and grace.
Led by: Academy for Coaching Excellence-trained life coaches Rachel Fryke and Alyssa Lynes
Price: Sliding scale of $150-350 + cost of book
We're committed to making this book study accessible and, as such, we're offering it on a sliding scale. When you register, you'll be able to self-select your level of contribution. You can use the following suggested tiers as a guide, aiming for a level that supports you to commit fully to this journey – a stretch, not a hardship.
$350 if you're financially flourishing
$250 if you're financially comfortable
$150 if you're financially stretching
By paying at a higher level, you help us to offer scholarships to support a wider range of people.
Two reasons to pay less:
If the suggested sliding scale would be a hardship and you'd like to request request a scholarship rate
If you are a BIPOC person who, given the history of unjust systemic racism and colonialism, would like to name a lower price for this program
You can indicate these situations – and your desired rate – on our registration form.
REGISTER BY JANUARY 28, 2022 Jaebruary28
Testimonials From our last Book Club
Energy of Money (2020)

"I truly felt like I made progress every time that I participated. It was an inspiration not only to read the book, but to practice the exercises, and doing so in community was of great support."
"I've led 5+ book club groups like this and I've never been half as ON IT as you both were!"
"This group helped me to get out of my own damn way! I didn't realize how PO) making things harder for myself than they needed to be."
"One of the many reasons why I LOVE working with Alyssa and Rachel is because of their willingness to be open and celebrate people exactly where they are in their process. This facilitation allows me to be in tune with my level of effort I put in or chose not to put in and my deeper why. I appreciated the consistency of the others who showed up and felt the community grow. It was exactly what I came for and more!"
"They have a unique ability of meeting someone exactly where they are and celebrating each individual journey. This level of openness allowed me to stay compassionate with myself and take responsibility of the effort I was putting toward my growth. In the same breath, it gave me spaciousness to reflect on my deeper "why" if I was avoiding as well."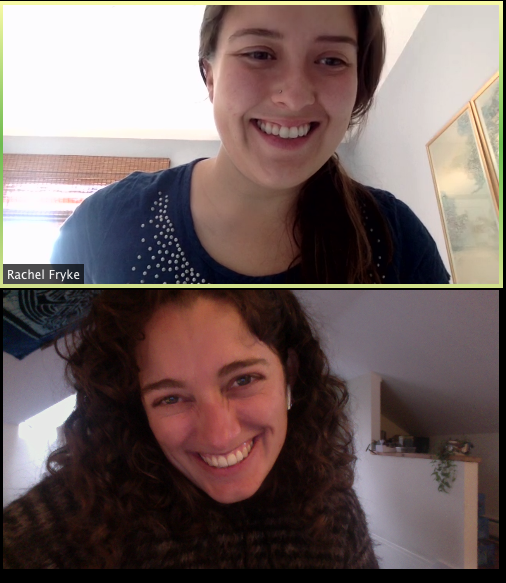 Rachel & Alyssa
Who are the facilitators?
When we met, through our training with the Academy for Coaching Excellence, we immediately bonded over our love of creativity, life-long learning and of being visionary educators and community members who show up in ways we are proud of. 

Throughout our friendship, we've supported each other to consistently show up to our lives with clarity, focus, ease and grace, sometimes daily expressing our commitments to each other to bring important qualities to our lives.  We have coached each other and supported each other as we developed our coaching skills and entrepreneurship, both launching our businesses. We still meet weekly for budgeting sessions and business planning.  
We have supported coaching groups together and co-led the Energy of Money Book Club in 2020.  We love to coach and we also love leading groups as facilitators coming from education backgrounds.  We seek to guide this learning process through our educator lenses and to offer multiple approaches to study together as diverse learners.  We are excited to offer this club on this  book in particular because it has drastically transformed both of our lives and believe it has the power to transform yours as well. 
Why are we Offering this Group Now
We see moments of change and crisis as opportunities to tell the truth about what's really important to us and to take courageous action. Since the onset of COVID-19 everyone has become aware that we are navigating uncertain times. The principles and practices offered in Mastering Life's Energy to move through challenging situations with clarity, focus, ease, and grace may be even more relevant and helpful with our current uncertainty.
More people than ever are gathering through online platforms to connect. We see this book club as a crucial approach to integrate transformational life practices in a compassionate community context that supports us to navigate these ongoing changes with support.
Why a book club? 
People are likely to read consistently, complete the book and deepen their reflection and integration with the material. 

A broader perspective is gained by hearing the stories and approaches of the varied members.

A compassionate understanding of the human experience may be acknowledged.

You are likely not alone in your responses.

There are fewer in-person events these days and members speak to feeling a sense of self through the connections.

A sense of possibility together. 

This book club creates a space for folks to come together as a culture of humans eager to be more equipped to better our world.  
What is the vibe going to be like?
Mastering Life's Energies: Simple Steps to a Luminous Life at Work and Play by Maria Nemeth (the founder of our coaching school) clearly articulates the core tools and principles of our coaching model. This incredible book is filled with wisdom and practices that have changed thousands of lives. By studying the book with us, we'll help you implement what you're learning, so you can apply the tools in your life and produce great results. Mastering Life's Energies is grounded in principles found across spiritual and secular traditions, from ancient wisdom teachings to the latest research in neuroscience. During this study, we will cover the entire book, and ask that you read it along with us between sessions. Before we begin, please find a copy at your local library or favorite independent bookstore (it's also available in Kindle form).
She'll answer your questions, support you to see if the group is a fit for you right now, and share everything you need to sign up.